Fix Blue Screen / Stop Error Problems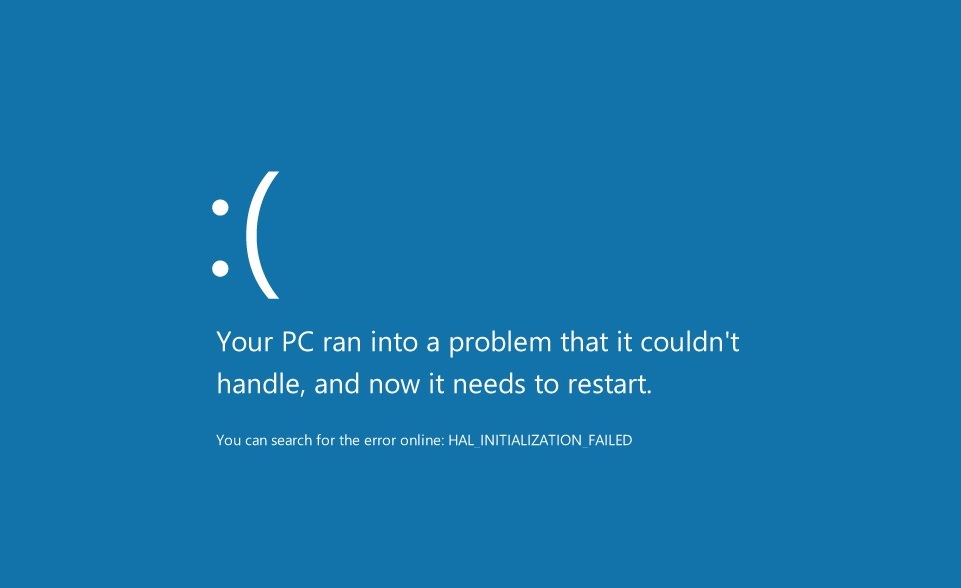 The Blue Screen of Death (otherwise known as a BSOD or a STOP message) is an error displayed by a Microsoft operating system after a crash.
Blue Screens can affect all operating systems, including Windows XP, Vista, Windows 7 and Windows 8.
We offer Blue Screen fixes for:
Dell laptops, desktops and servers

HP laptops, desktops and servers

Toshiba laptops

Samsung laptops

Lenovo laptops and desktops
We provide Blue Screen fix for all Windows operating systems, including:
What causes a Blue Screen or Stop Error?
Blue Screens or Stop Errors can be caused by:
Poorly written or incompatible device drivers

Failing or failed hardware

Corrupt Operating System Files
Common Blue Screen / Stop Error Messages
"INACCESSIBLE_BOOT_DEVICE"
Such an error can be caused by a damaged boot sector or a failed / failing hard drive.
"IRQL_NOT_LESS_OR_EQUAL"
This error usually indicates that there is a problem with a device driver or an actual hardware conflict.
"BAD_POOL_CALLER"
This message is usually an indication that the most recent change you've made to your computer is incompatible with your operating system.
"Your PC ran into a problem and needs to restart. We're just collecting some error info, and then we'll restart for you."
"A problem has been detected and Windows has been shut down to prevent damage to your computer."
These BSOD messages will sometimes be suffixed by Stop error codes, such as:
Stop error 7b

Stop error 7e

Stop error 7e

Stop error f4
My computer keeps crashing and I end up getting a Blue Screen. How can I fix this?
A Blue Screen (or BSOD) can be caused by a whole host of hardware and software problems. In order to fix a Blue Screen problem, you must first diagnose the cause. Here are a few checks you can perform if you're computer is experiencing a Blue Screen problem:
Analyse your "memory dump" or ".dmp" files to see if they give any indication as to what your problem is.

Run Checkdisk to see if it finds any disk errors.

Using command prompt, run the "sfc /scannow" command to check for any operating system file errors.

Check your Device Manager for any warning or yellow exclamation marks that might indicate hardware device failure.

Perform a System Restore to restore your systems registry back to a time when your computer was fully working.

Some Blue Screen problems will be caused by a failing graphics card or corrupt driver, so make sure that you're using an up-to-date graphics card driver

Inspect your motherboard for any signs of physical damage.

Make sure that all internal cables, memory modules and expansion cards are all tightly secured.

In certain cases, your system's PSU (power supply unit) will be distributing poor quality or insufficient wattage to your system's components and this can cause a Blue Screen problem. (This is especially true if your PC has had a lot of upgrades). Try swapping your PSU for another more powerful unit. A replacement PSU will sometimes fix a Blue Screen problem.
You will sometimes be lucky and be able to fix a Blue Screen problem yourself. However, if you're experiencing a persistent BSOD with Windows XP, Windows 7 or Windows 8 and need your Blue Screen professionally fixed in Dublin, we can help. Call us on 01-685 4838.