Email Configuration & Solutions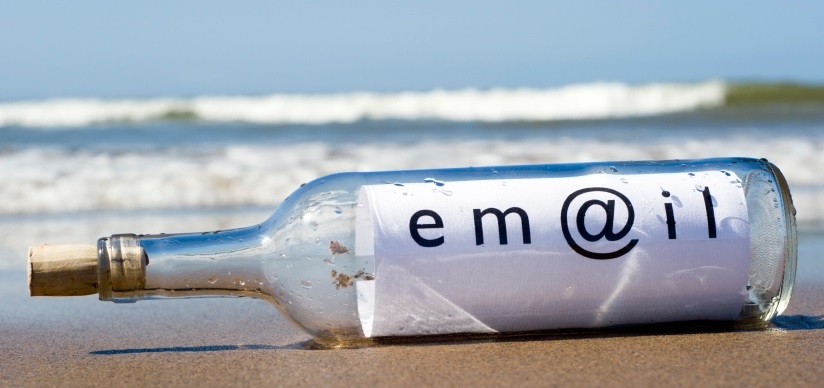 Email has become an essential personal and business tool but there are times, when your email will stop working properly, even on the best maintained computer systems. We offer a complete email troubleshooting and solutions service.
We offer email fixes and solutions for a wide variety of email application and ISP, including:
Configuration of POP and IMAP email accounts

Configuration of Outlook Web Access

Fix of Eircom (UPC, Sky etc) email problems

Configuration of Gmail in Outlook

Gmail for Business solutions

Outlook for Mac

iPhone and iPad email setup

Email sharing and collaboration solutions

Email backup and archiving solutions

Fix of Outlook 2003, 2007 and 2010 problems

Setup and configuration of Outlook 365

Fix of Window Live Mail errors

Mac Mail and Thunderbird troubleshooting

Transfer of emails between a PC and a Mac

We can help you with email problems from most email providers, including Eircom, UPC, Vodafone, Blacknight and Gmail, including when:
You cannot send emails in Outlook (using Eircom, UPC, etc)

You cannot receive emails in Outlook

You cannot send email using Mac Mail

You have problems receiving email using Mac Mail

You have problems with your SMTP, POP or IMAP email server

You can receive email but cannot send it

Your Outlook keeps on indicating errors

You need to setup your (Eircom, UPC, etc) email in Mac Mail

Office 365 email problems

Outlook will not install on your Mac or Windows system
We can fix some email problems remotely. This enables you to get your email problems fixed in the quickest time possible. Please enquire about this service.
Frequently Asked Questions about Email Troubleshooting
I recently changed my broadband provider. Now my (Eircom, UPC, Vodafone, etc) email is not working?
This problem is usually caused by incorrect email settings in your email client (e.g. Outlook or Mac Mail). Each ISP (broadband providers) requires unique settings for their email service to work. When you change your broadband provider, you usually have to change email settings if you are using an email client application. Contact us today and we can help you fix this problem remotely or onsite.
Outlook keeps on freezing and displaying a "not responding" message?
There are numerous factors that could be causing this. Your anti-virus software could be conflicting with Outlook, which might have a .PST store folder that is corrupt or too big. Alternatively, your system might have a hardware fault.
Common Outlook email error messages we can help with include:
"The Server responded with an error"
"The connection to the server was interrupted. If this problem continues, contact your server administrator or Internet Service Provider (ISP)"
"Sending reported error (0x800ccc0f): The connection to the server was interrupted. If this problem continues, contact your server administrator or ISP"
"Sending reported error (0x800CCC80): "None of the authentication methods supported by this client are supported by your server"
"Sending / Receiving reported error: "Outlook data file cannot be accessed (error 8004010F)"
"The message could not be sent because one of the recipients was rejected by the server. The rejected e-mail address was… Blacklisted by Spamhaus Port: 25, Secure(SSL): No, Server Error: 550, Error Number: 0x800CCC79"