Virus and Malware Removal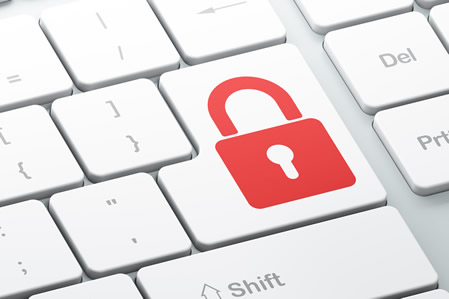 Making your computer secure again
We offer a complete virus and malware removal service for PCs and Macs. Our experienced technicians can remove even the most stubborn of viruses. After a thorough clean, you will be able to do your online banking and credit card transactions in confidence again.
We can check if your anti-virus / security software is running as it should. Our technicians have experience of configuring security products, such as:
Symantec Norton Anti-Virus

AVG

McAfee

Kaspersky Anti-Virus / Internet Security

ESET Nod32

Trend Micro Worry-Free

Sophos Endpoint Anti-Virus
Our virus removal service covers Dublin city centre and most of North and South Dublin.
Our PC call-out service in Dublin Northside covers: Glasnevin, Raheny, Fairview, Clontarf, Malahide, Navan Road, Drumcondra, Artane, Beaumont, Blanchardstown and Castleknock.
Our PC call-out service in Dublin Southside covers: Boooterstown, Sandymount, Monkstown, Blackrock, Rathmines, Rathgar, Stillorgan, Carrickmines, Foxrock, Clonskeagh and Sandyford.
Common Signs of Virus or Malware infection
The results from a Google search are not as expected. Your requested webpage keeps on freezing or you get redirected to another website.

You're receiving pop-up windows informing you that your PC is infected.

Your computer is running extremely slowly.

Some of your programs are not opening up or running properly.

You start receiving messages from your email contacts that your account is sending them spam.
Virus / Malware Removal Tips
Make sure that your anti-virus or security software is up-to-date. Outdated security software is next to useless.

Make sure that all your temporary internet files have been cleaned out, as these are a favourite hiding place for many viral, malware and trojan files.

Try running your anti-virus / security software in Safe Mode. Detection and removal rates can often be increased in this mode.
Avoiding Virus / Malware Infection
Use strong passwords. "Fluffy" is not a strong password, neither is "united" or "passw0rd". Try to use an alpha-numeric psssword if possible with at least 7-8 characters. You can find a simple password generator here: http://portal.imm.ox.ac.uk/passgen.html
Be extremely careful when opening up email attachments. Many fake emails purporting to be from banks, rRevenue cComissioners or courier companies can look amazingly authentic. If in doubt, scan any suspicious attachments with your security software before opening them.
Are "free" anti-virus software packages, such as AVG, any good?
A recurring question we get asked from users is, "Are free anti-virus software packages available to download from the internet any good?" Well, from our experience, it depends on how you use your computer. If the system is used just as an office computer for word processing, accounts, etc, with some internet browsing of safe sites, then free anti-virus will probably be adequate. However, if the system is being used by multiple users and used extensively to browse and download from the internet, then you might need a more robust security package. And in a lot of cases, "paid for" security applications often have the edge as they have more comprehensive virus definitions and better detection and removal capabilities.
I've got a virus infection on my PC, and yet my anti-virus protection was fully up-to-date? How did this happen?
From a recent independent study, the average detection rate of the five best-selling anti-virus applications is only 78 per cent. Anti-virus software is just a level of protection and not a catch-all solution.